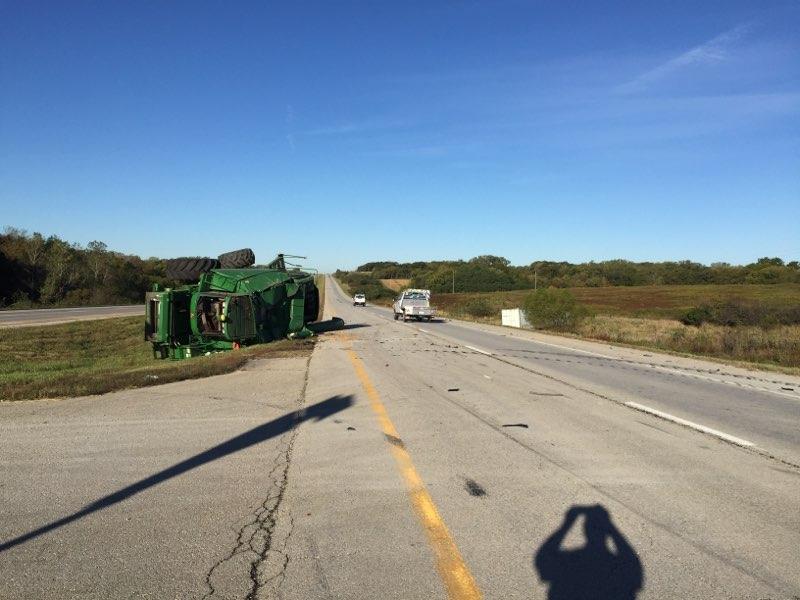 Photos courtesy Deputy John Stafford
This morning on U.S. 36 near Mooresville a semi-tractor and trailer ran into a combine driving on the highway.
LCSO responded and assisted the Missouri State Highway Patrol and Chillicothe Department of Emergency Services. This took several hours for the area to be cleared and normal traffic to resume.
Fall harvest is in progress. Think about what is on the roadway and do not drive distracted. Your safety is important to us and your family.
MSHP has all information on this crash.
Thank you to the wrecker service workers for their help.
Sheriff Steve Cox