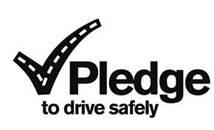 October 31 at 12:39 p.m. a deputy checked a silver colored car traveling west on U.S. 36 east of Chillicothe at 90 in a 65. The Illinois driver was cited for the violation and reported he was moving from Illinois to Kansas City.

November 01 at 7:20 a.m. the same deputy checked a blue colored F-150 pickup eastbound on U.S. 36 near Chillicothe at 90 in a 65. The vehicle as stopped and it was the same driver as stopped and cited the day before. Driver was in a hurry to get back to Illinois and return again to Missouri. Now the man has two citations for 90 in a 65.
Purpose of the traffic stops are to educate people to drive safely. When a citation is warranted it is a more costly reminder to drive safely. In this case we are not sure if the driver ever did slow down or give consideration to the safety risks for everyone on the roadway.
At 90 miles per hour a vehicle is traveling at 132 feet per second. Not much room for error at that speed and not everyone on the roadway is a good driver. Fortunately there was not crash involved in these two incidents.

We prefer everyone gets home safe and without a citation.
Sheriff Steve Cox