Child Porn Fugitive Arrested in Kansas
01/21/2021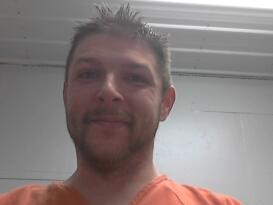 Zachary Kerns
The evening of January 20, 2021 authorities in Johnson County, Kansas arrested Zachary Ryan Kerns, 32, formerly of Chillicothe on Livingston County warrant 20LV-CR00351 for alleged 4 counts class B felony Possession of Child Pornography. Bond on this case has been denied by the Court and has been a fugitive on this charge since June 22, 2020. Mr. Kerns has a second Livingston County arrest warrant for alleged Probation Violation on original class A misdemeanor of Non-Support, bond on this case is $5,000.
We understand Mr. Kerns also has a Parole warrant and he will be extradited by DOC officials. We will seek a writ for Mr. Kerns appearance on our charges for him from DOC.
We are happy this man was finally caught and will be brought before the court, multiple agencies have worked on this fugitive investigation.
Sheriff Steve Cox
Note: All people are presumed innocent unless and until proven guilty in a Court of Law. An arrest, arrest warrant and/or incarceration are merely an allegation and nothing more.