Drug Arrest in Wheeling after some Hide and Seek with Suspect
08/31/2021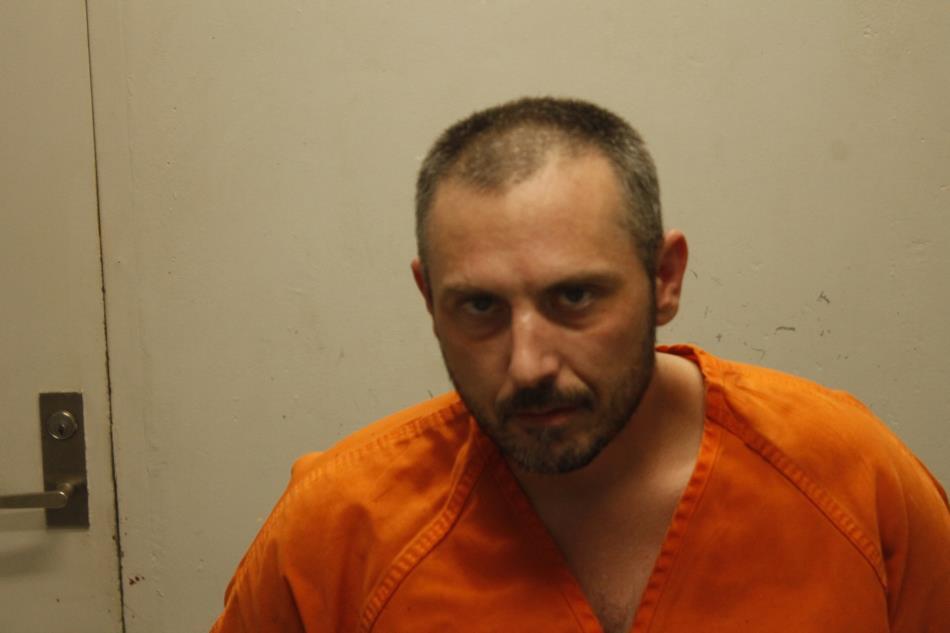 Doug Coin booking photo 2021
LCSO has been conducting drug investigation(s) in Wheeling area and the following alleged incident took place on August 28 about 1:58 a.m. LCSO deputy received a call of a male subject operating an ATV without headlight(s) in Wheeling. Sgt. Woelfle located the ATV and attempted to stop the vehicle but the driver chose to try and flee on the ATV but crashed about a block away and fled on foot.
Deputies secured a perimeter and called for additional assistance which included Chillicothe Police Sgt. Grider and K-9 Enoch as Zaki was unavailable. The K-9 Team tracked and found Douglas Steven Coin, 37, Wheeling, hiding in a bean field. Mr. Coin was arrested and the investigation resulted in the seizure of 4 bags of methamphetamine packaged for sale and other distribution equipment. Fortunately Mr. Coin became very cooperative once Enoch was involved in the case.
Mr. Coin was incarcerated at Daviess Dekalb Regional Jail and has been charged in Livingston County Associate Court with alleged Delivery of a Controlled Substance-Methamphetamine with bond set at $15,000.
Mr. Coin is also currently on parole for Possession of Controlled Substance-Methamphetamine with the State of Missouri from a September 2020 conviction in Livingston County and was ordered to serve for 4 years in DOC which was a result from a different LCSO investigation in Wheeling.
METH destroys people, families, careers and life.
Great TEAM Work by all involved.
Sheriff Steve Cox
NOTE: All persons are innocent unless and until proven guilty in a Court of Law. An arrest, arrest warrant and/or pre-trial incarceration are merely allegations and nothing more.