Interested in Attending a Police Academy?
05/19/2022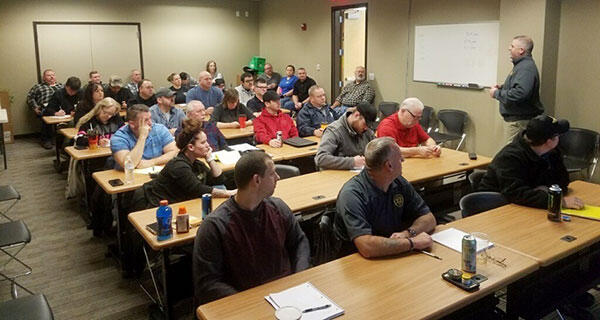 (photos courtesy MSA)
The Livingston County Sheriff's Office is working with the Missouri Sheriff's Association (MSA) to potentially start a second law enforcement academy class here in Chillicothe. This would be a part time academy consisting of evening classes and some daytime weekend training. The academy would potentially begin in January and graduate November 2023.
This is a preliminary step in exploring if we have at least 15 people interested in attending. The academy costs around $5,000 plus any expenses for ammunition and clothing.
If you are interested in attending this, please email Sheriff Steve Cox or Chief Deputy Michael Claypole at scox@livcoso.org or mclaypole@livcoso.org or call us at 660-646-0515.
This is a great opportunity to obtain your peace officer license and keep your current job. Law Enforcement is a very rewarding career and sworn officers are in strong demand across the State of Missouri.
To attend you must be a legal U.S. citizen, free of felony conviction, be at least 21 years old at completion of academy, and not a drug user to possess a firearm. Other restrictions may apply as determined by POST and MSA.
We want to hear from you! Thank you.
Sheriff Steve Cox