Man Continues Contempt of Court in Criminal Case Hearings
09/28/2022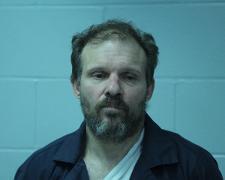 Kelvin L. Kimler booking photo
Kelvin L. Kimler, 47, was initially arrested by the Chillicothe Police on or about June 08, 2022 for alleged felony Driving While Intoxicated and has been housed at Caldwell County Detention Center.
Mr. Kimler had a court appearance on August 03 and allegedly was mouthing and cursing the judge and ended up being held in contempt of court and given 30 days in jail.
Mr. Kimler appeared in Livingston County Court via Webex on September 27 and was again allegedly mouthing, cursing and threatening to the judge. Mr. Kimler's criminal case was continued and he was ordered to serve 60 days in jail for the contempt.
Mr. Kimler is represented by the Missouri Public Defenders Office and obviously refused to adhere to his attorney's advice and the judge's directions yesterday in court. Mr. Kimler remains incarcerated in Caldwell County Detention Center.
Court is not the place to vent your frustrations, mouth or curse the judge, or be disorderly.
Sheriff Steve Cox