Meet Deputy Sheriff Jennifer Plummer
01/03/2023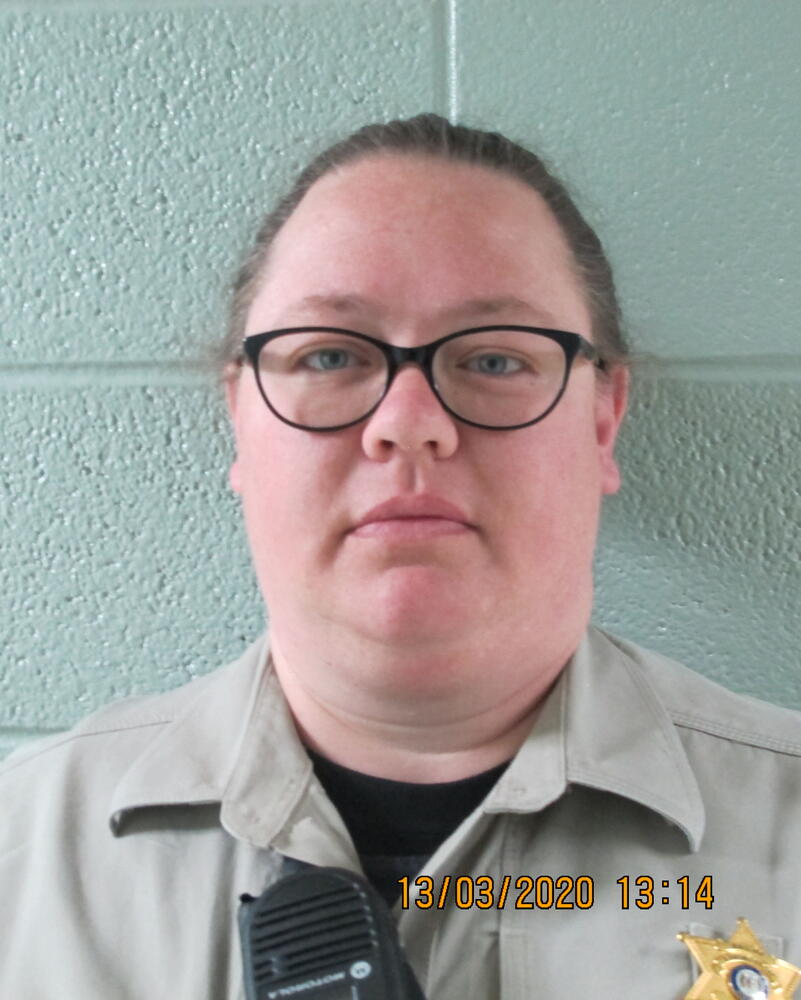 Deputy Jennifer Plummer
Livingston County Sheriff Steve Cox wants our community and staff to know each other better and understand we are people who are here to help you and your family.
This month we are spotlighting Deputy Jennifer Plummer who has a great deal of experience, training and education in law enforcement and jail operations. Deputy Plummer began working for the LCSO back in February 2007 and in 2013 left to work at the Trenton Police Department and has since returned to work with us in March 2020.
Jennifer is a very nice person and does an excellent job for our office and the citizens of this county. Everyone enjoys working with Jennifer and we are extremely pleased she is on our TEAM for Livingston County.
Here are some questions and answers with Deputy Plummer:
When and why did you get in Law Enforcement?
I started my career in law enforcement in 2005 as a dispatcher for Holt County MO. I loved it, but it just wasn't enough. I have always had the want to go into actual patrol so in 2006 I made the decision to go through the academy and am so thankful I did. I officially started on this journey with Livingston County in February of 2007.
What caused you to lean toward being a deputy sheriff versus a municipal police officer or a state trooper?
Having worked as both a deputy and police officer, my heart has always been in the county. The wide open, beautiful rural landscape and the ability to reach people in small towns who rarely see or interact with law enforcement.
What is different about being a deputy sheriff as compared to a police officer or state trooper?
For me, the difference is the wide range of opportunities that working as a deputy offers us. From helping small rural towns, to working closely with Conservation Agents, and even chasing livestock. The scenery always changes and the details of the job are hardly ever the same every day.
Please tell us about what you do as a Deputy for the LCSO?
I help...no matter if it is in court, through paper service, answering calls for service or self-initiated contacts with our citizens, I strive to help each person no matter the circumstance that we come in contact.
Would you please share some things which you have been really proud of during your career?
I am proud to say that I am specialized in working with special victims, primarily children. So often, victims aren't strong enough to speak out against someone who could be hurting them. I work to provide voices for these victims from the time I meet them.
Can we learn some of the more difficult things you have experienced during your career?
There is a lot of things. Things that I don't especially like to talk about. Images that never leave your memory. Honestly, things that the public read about in the media and through releases from the appropriate offices but to think about would be disturbing.
How do you deal with the excessive stress of the job?
Spending time with my kiddo is my favorite, that child could make me smile no matter what. I have found a passion in lifting heavy weight to relieve the stress.
What are some fun things with your job?
One of the things I enjoy most is interacting with our kids. The joy when they see us, get to ask questions and check out some of our equipment. Seeing them laugh and smile. I also enjoy the bond I have with everyone I work with. I love coming to work and being surrounded by the best guys and girls!
If you could do one thing to make things different in society, what would that be?
Reduce the ugly in society. There are so many problems with drugs, mental health and humans just being mean to each other. I wish that people would slow down and see that there is so much to be thankful for each and every day and that no matter the struggle, someone out there cares.
Do you have any advice for anyone considering a law enforcement career?
This is one the hardest yet rewarding careers I think anyone could ask for. Sometimes the lows are very low, but the highs are very high and no matter what, you are surrounded by family. A family you never imagined you would have but one you will never want to live without.
What kind of goals do you have?
I want to make it to the end. To retire and say, that maybe, I left an impact. Even if the impact was only one person, I will call that a success.
Regarding work related training, is there an area or class which really stands out as your favorite? If so, can you share that with us and why?
Child First has been my absolute favorite. I have been through amazing training throughout my career but this one stands out and I use it often in my work.
Care to share the least favorite part of your job?
Delivering bad news. No one wants to see us on their doorstep.
What are some of the biggest criminal issues you see in and around Livingston County?
Drugs and theft. I personally believe that these can go hand in hand at times.
Does Livingston County and the State of Missouri have the resources available for both law enforcement and citizens? Please explain:
I think that the resources are there, but it is heavily needed by so many and staff can only do so much to meet the needs. It doesn't matter what the need is.
Any plans in your future you want to share?
I hope to retire from this office and remain in the area after. I love this area and it is now home.
Any closing comments?
I just want to say thanks, to those I work with and those that I serve. Thank you for the honor of getting to wear the badge of the Livingston County Sheriff's Office and thank you to the citizen's for putting your trust in me when you need us.
In closing, thank you for taking the time to read and learn about our office and staff. We appreciate our communities, citizens and opportunity to help you and your family.
Sheriff Steve Cox