Seeking Information on Theft Investigation
01/31/2023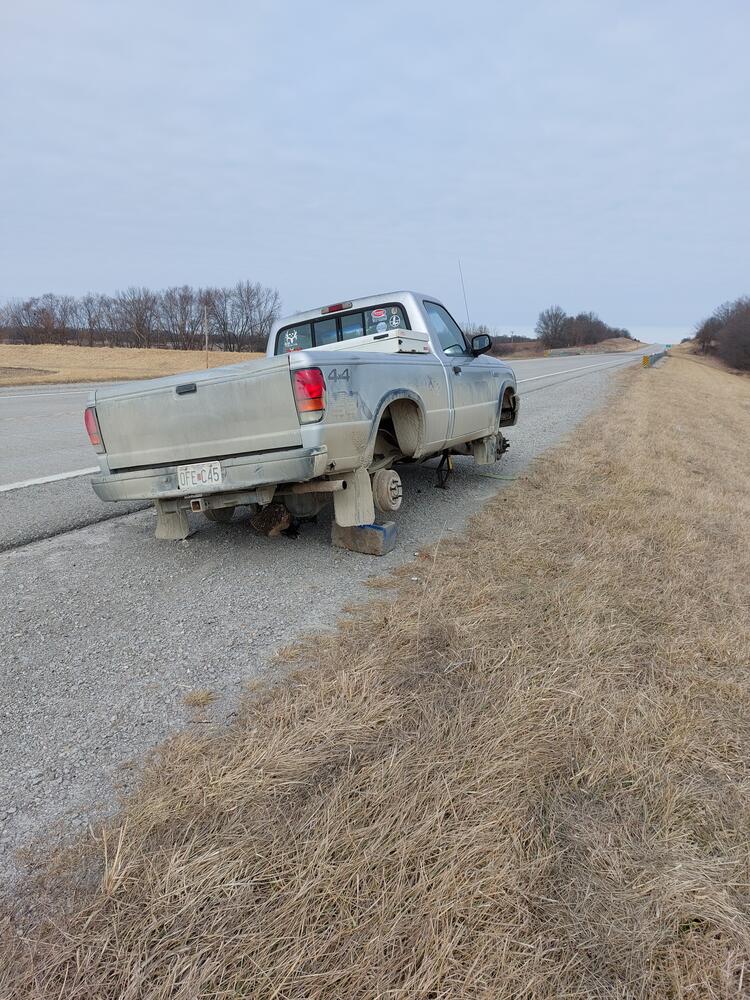 January 30 victim reported that his pickup had broken down on U.S. 65 near the Chula Junction area (Route K) on January 28. The owner saw his vehicle again January 29th about 1:30 and all was fine so he planned on getting it towed away January 30th. Yesterday it was discovered that unknown persons had jacked up the vehicle and stole all 4 tires and wheels.
We are hopeful a passing motorist has information helpful to solve the theft case. Anyone with information is asked to call the Livingston County Sheriff's Office at 660-646-0515, Dispatch 24 hours a day at 660-646-2121 or submit a Crime Tip through our website at www.livcoso.org.
Photos provided by Deputy Jared Kaler.
Thank you,
Sheriff Steve Cox