End or Year Report, Part 2
01/20/2018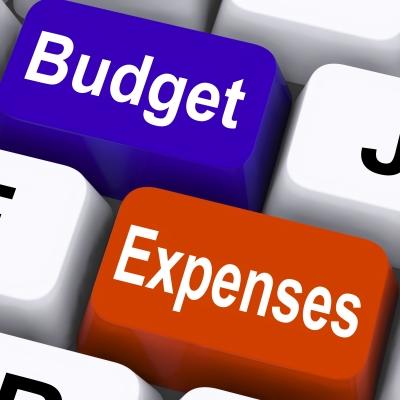 (photo courtesy Stuart Miles and freedigitalphotos.net)
LIVINGSTON COUNTY SHERIFF'S OFFICE
END OF YEAR REPORT for 2017
January 19, 2018
Part 2
The Livingston County Sheriff's Office (LCSO) has a computer records management system for our office which also supports our Mobile Data Terminals (computers) in most of the deputy vehicles. The MDT's provide our staff with the instant ability to initiate and complete a report or obtain valuable data from our server, check licenses, for arrest warrants, and criminal information and also access important information on the internet.
Included is a summary of 2017 compared to a few previous years.
Road Patrol Division:
Year: 2017 2016 2015 2014
Incident Reports 629 603 529 572
Arrest Reports 179 177 171 173
Civil Process Served 1512 1342 1423 1566
Traffic Stops 967 946 518 604
Traffic stops showed the most increase the last 2 years primarily due to increased volumes of traffic on U.S. 36 which also increases traffic offense complaints or officer viewed violations. Additionally the LCSO has utilized grant money for deputy to work overtime for traffic enforcement activities while promoting traffic safety and reducing accidents.
Detention Division:
The Livingston County Sheriff's Office may no longer have a jail but the command staff spends significant time on the phone and computer in dealing with detainees, detainee issued, assisting the Daviess Dekalb County Regional Jail, Prosecuting Attorney's Office, Courts, and Probation/Parole with information.
Average Daily Detainee Population (ADP):
Year: 2017 2016 2015 2014
ADP 28.6 32 41.78 41.91
Expenditures on-
Board of Prisoners: $294,725 $369,100 $457,530 $458,895
Medical Care: $13,398 $16,675 $17,104 $15,701
A significant drop the last 2 years in jail board bill is attributed to a variety of reasons. Primarily the prosecutor's office works very hard with defense attorneys to give defendants a speedy court trial. The courts may be utilizing bond and probation supervision with greater emphasis while some agencies may have had fewer arrests, and some detainees pled their cases quicker.
Unfortunately the cost of boarding detainees will most likely increase in 2018 due to a statewide problem with the Public Defender system. Now the Public Defenders are refusing to accept new clients which is requiring additional time and compelling a Judge to enter a Court order for the detainee to be represented by a Public Defender. Through all this there is a waste of approximately two weeks to a month or possibly more, which could have been better utilized for both the detainee and our tax payers.
Medical Care for detainees dropped in 2017 due to the lower number of overall detainees we held. Livingston County tax payers save significantly on the medical costs for detainees by contracting with the Daviess Dekalb County Regional Jail (DDCRJ) as that jail has a larger number of detainees to spread the base medical care fees for nurse/doctor visits. Compare these recent medical costs to when Livingston County used the same jail medical services for just our own jail in 2011 at $50,044. (Huge difference!)
Concealed Carry Permits:
CCW permits and renewals are significantly down in Livingston County and statewide. This is attributed to Missouri law changing which now allows any legal person to carry concealed in Missouri without training or permit. We greatly respect and endorse this concealed carry law. However, consideration should still be given to obtain a Concealed Carry Permit in the event you travel outside the State of Missouri. A possible additional benefit of having a CCW permit is if you are ever in a situation where use of force does take place this CCW training and permit potentially provides some additional protection in civil court that you have received additional training and completed the permit process.
Year: 2017 2016 2015 2014
New Permits 36 322 123 115
Renewal Permits 5 64 170 99
No permits were denied in 2017, 2016, or 2015.
Registered Offenders/Sex Offenders and Exotic Animal Registrations:
The sheriff is mandated by law to complete offender registrations for specific offenders and sex offenders and also register exotic animals in Livingston County. Our office takes the offender and sex offender registrations very seriously, we aggressively investigate registration violations and we share the registration information with the Missouri State Highway Patrol Sex Offender Unit and when applicable with the United States Marshall's Office.
Year: 2017 2016 2015 2014
Registered Offenders-
Supervised on Average 36 34 44 44
Exotic Animals 17 24 45 45
As your sheriff it has always been my direction to be open, upfront, and transparent with the activities of this office and our community. We are spending your tax dollars and we make every effort to provide you with the best trained deputies and effectively but efficiently perform all our duties.
A primary goal is to keep you informed so that you know where your money goes, what criminal and enforcement activities take place, along with offender and warrant information so that we can not only enforce the laws but keep you and your family aware and protected all while trying to reduce crime.
The LCSO will continue the 2017 End of Year Report with "Part 3" in the next week.
Respectfully,
Sheriff Steve Cox