Livingston Co. Elected Officials
The Livingston County Sheriff's Office closely works with the various elected officials for Livingston County. We believe it is very important to have open communication with all levels of government and we have included the elected officials for Livingston County, Missouri.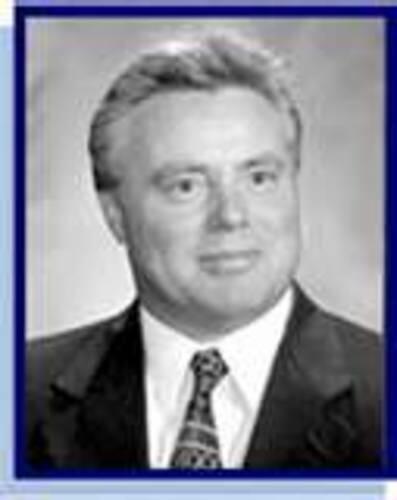 Circuit Judge R. Brent Elliott:
Office Address: P.O. Box 275, Plattsburg, MO 64477
Phone: 816-539-3732
Counties: Caldwell, Clinton, Daviess, DeKalb, Livingston
Biography: Born in August 1955, in Bethany, raised in Eagleville, Missouri. Graduate: North Harrison High School (1973). Graceland College (BA 1977), University of Missouri (J.D. 1980). Son, Connor MacLeod Elliott, born in March 1988. Elected Prosecuting Attorney, Livingston County in 1982 and 1986, and maintained private practice in Chillicothe for 19 years trying dozens of jury trials without a loss. Appointed DeKalb County Associate Circuit Judge January 1, 2001, elected 2002, and 2006. Became Circuit Judge as Governor Jay Nixon's first judicial appointment, February 1, 2009. Elected Circuit Judge November, 2010.
---
---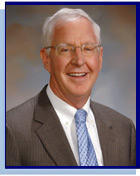 Presiding Commissioner Ed Douglas:
Ed may be reached at 660-646-8000, ext. 202.
Ed Douglas is a Certified Financial Planner and is owner/operator of Ed Douglas Certified Financial Planning/Consulting. Ed retired from Citizens Bancshares in 2005 after 32 years, serving the last 20 years as president, and later chairman and CEO. He is currently Chairman Emeritus and a Board member of Citizens Bancshares.
Ed is the author of three books and regularly gives seminars and talks to adults and students on important financial topics and the topic of character and values.
He has been appointed by three different governors of the State of Missouri to statewide boards and commissions, including the Highway and Transportation Commission and President of the Northwest Missouri State University Board of Regents, his alma mater.
He currently serves on the William Jewell Board of Trustees, the Community Foundation of Northwest Missouri and a number of local civic boards, including President of the Chillicothe Education Foundation and is an active member of Cornerstone Church.
Ed was the high school coach for boys and girls tennis for 19 seasons and is a member of the 50 States Marathon Club.
He and his wife Marla reside in Chillicothe and have three children, Jared, Aaron and Kaylee, one daughter in law, Aaron's wife Micah and two grandchildren, London and Kobe.
---
---
Western District Commissioner Dave Mapel:
Dave may be reached at Phone: 660-646-8000, Ext. 209
---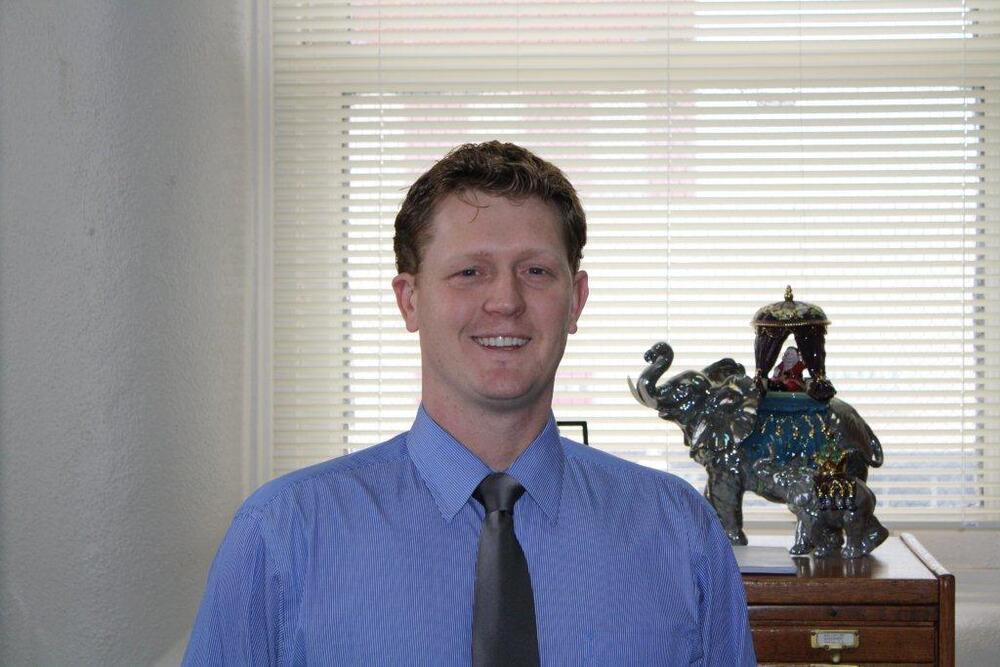 Prosecuting Attorney Adam Warren
Adam may be reached at 660-646-8000, ext 5
---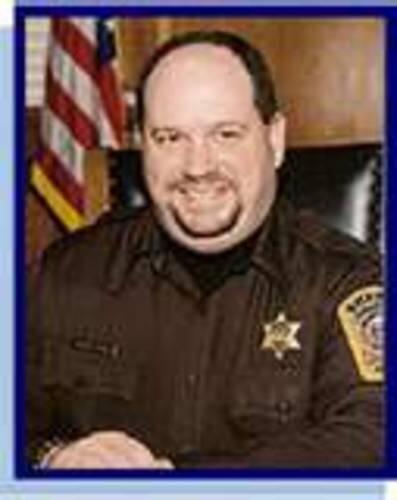 Sheriff Steve Cox:
Steve may be reached at 660-646-0515 or email scox@livcoso.org
I am currently serving my 5th term as your Livingston County Sheriff. I have been employed in local law enforcement since June of 1985. I am native to Chillicothe and my ancestors helped settle Livingston County. Other then attending Missouri Western State College, I have lived here my entire life. I am very proud of the staff I work with and greatly appreciate the opportunities the citizens of Livingston County have given me. My time serving this community continues to be an extreme honor and I will always strive to help our citizens and community.
---
---
Assessor Steve Ripley:
Steve may be reached at 660-646-8000, ext. 101
The Assessor is a county elected position. The Assessor is responsible for developing and maintaining a current list of all taxable real and tangible personal property in Livingston County, and assessing the property annually.
Assessed valuation provides the tax base for property taxes levied by various political subdivisions.
A county –wide elected office with a four-year term, the Assessor position is held by Steve Ripley. Mr. Ripley has been the County Assessor since 2000.
His local County government experience includes working for the Livingston County Sheriffs office from 1988 to 2000.
Since coming to the Assessor office, Ripley has implemented several changes to the office including, personal property costing system, preprinted personal property list, real estate costing system (CAMA), remote editing system, Geographic Information System. (GIS) mapping, including new aerial photography and about to launch a web based GIS system, tying together the costing system, mapping and the most current recorded deed.
Ripley is a member of several organizations including, International Association of Assessing Officers (IAAO), has held all offices of the local North Central Missouri Assessors Association, currently serving as its President. He also is a member of the Missouri Assessors Association, Missouri Mappe's Association, and has served on the Statewide livestock committee.
---
---
Collector-Treasurer Diana Havens:
Diana may be reached at 660-646-8000 ext. 105
Diana is a lifetime resident of Livingston County & is very honored to be serving as the Collector-Treasurer. Diana has worked in the Collectors office for the past 7 years, serving as Chief Deputy for the past 5 years.
The Collector's Office handles the mailing of all personal and real estate tax statements. The Collector also collects personal and real estate taxes as assessed by the County Assessor. We also collect all State assessed taxes such as Railroad & Utilities and Conservation taxes.
The distribution of the tax monies of these taxes are also done by the Collector each month. The Collector also handles local and state protested tax cases and handles Tax Sales on real estate property that is 3 years past due.
The Treasurer's Office operates in accordance with the Statutes of the State of Missouri. The County Treasurer is responsible for receipting all County revenues, making bank deposits, balancing the County's different bank accounts, and tracking of all County funds.
Diana is a member of the Missouri County Treasurers' Association and the Missouri County Collectors' Association.
---
CIRCUIT CLERK JANE GANN:
Jane is a lifelong Livingston County resident and 1979 graduate of Chillicothe High School. She is married to David Gann.
Jane served as Deputy Clerk for 21 years prior to being elected Circuit Clerk.
As Circuit Clerk, Jane and her staff process all Criminal, Civil, Probate, Traffic, Divorces, Juvenile cases and Restraining Orders. Her office also process all Municipal Tickets for the City of Chillicothe.
She issues Summons, Subpoenas and Arrest Warrant along with process and are responsible for Child Support, updating Casenet, Jury Management, Circuit Proceedings and manage the Court calendar for the Court.
Jane is a member of the Missouri Circuit Clerks Association.
Jane may be reached at 660-646-8000 ext. 305
---
Public Administrator Sherry Parks: Retired December 31, 2020.
Sherry may be reached at 660-646-8000, ext. 103
I was born and raised in Chillicothe, Missouri and graduated from Chillicothe High School. My work career consist of 19 years for Churchill Trucking Company of Chillicothe, Missouri and 4 1/2 years in the City Clerk's office as an Administrative Assistant to the City Clerk, 6 1/2 years as the Child Support Clerk in the Circuit Clerk's office. I was elected to the position of Public Administrator of Livingston County and took office in January 2005 and continue in that position today. I serve 86 clients as their guardian and/or conservator, making medical decisions, living arrangements and handling all financial matters for those individuals. I have served on the Livingston County Extension board and am serving on the Livingston County Development Center board. I am a member of the Chillicothe Garden Club, Beta Zeta Sorority, Livingston County Democratic Women's Club and a member of the Liberty United Methodist Church.
---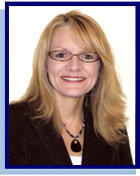 County Clerk Sherry Parks:
Sherry may be reached at 660-646-8000, ext. 217
Sherry is a lifelong Livingston County resident and a 1982 graduate of Chillicothe High School. Sherry is married to Nolan Parks. They are the parents of Kodi, who is married to Nathan BeVelle, and Kourtnie, who is married to Gavin Stith, and the grandparents of Manning and Deacon BeVelle.
Sherry served as Deputy County Clerk for 13 years prior to being elected City Treasurer for the City of Chillicothe. After 10 years of service as City Treasurer, Sherry was elected to the position of County Clerk and is currently serving in her first term.
As County Clerk, Sherry serves as county budget and finance officer, local election authority, and custodian of records for the county commission. Sherry is responsible for maintaining personnel records, employee benefits, processing payroll for all county employees and paying all county bills. In addition, Sherry maintains all Notary Public records, sets tax levies for all taxing entities, extends the county tax books, and issues all county liquor and auctioneer licenses.
Sherry is a board member for The Salvation Army, a member of the Chamber of Commerce, and the Chillicothe First Baptist Church.
---
---