Archive: April 2015
To view the BHMS Eagles Nest Report for April 24, 2015 please click HERE.
Thank you for supporting Bishop Hogan School.
---
Please consider attending the Linebach Community Fund Raiser at Linneus this Saturday evening. This is a great thing for some wonderful people.
---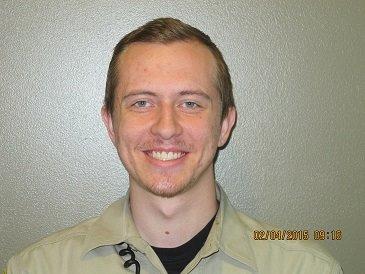 Deputy Perez Deputy Bagley
The week of April 13, 2015 Deputy Will Perez and Deputy Dave Bagley attended a very in-depth training for one full week at the Missouri State Highway Patrol Training Academy in Jefferson City. The deputies received advanced training in the Emergency Vehicle Operations Course (EVOC).
This training included both day and night classes on emergency vehicle operations on all types of roadways in various types of conditions with different types of patrol vehicles. The officers obtained lifelong skills which increases the safety of everyone on the roadway and minimize potential for accidents, injury, and liability.
We are proud that Deputy Perez and Deputy Bagley attended this course. Both officers reported back they had learned a great deal about vehicle and emergency vehicle operations. All the LCSO road patrol deputies receive advanced driver training to maintain a higher level of professionalism and responsibility to our community.
Sheriff Steve Cox
---
March 8-11, 2015 Sheriff Cox attended the Missouri Sheriffs' Association Spring Conference. Missouri Sheriffs were provided information on various issues and received training in the areas of Racial Profiling, Safe Driving, Records Retention-Storage-Destruction, Leadership, Community Policing and Crisis Communication.
Missouri law requires all elected Sheriffs to attend a minimum of 20 hours training each year from the Missouri Sheriffs' Association.
---
CLICK HERE to view the April 10, 2015 Bishop Hogan Memorial Schools Eagle Nest Report.
---
National Crime Victims' Rights Week is April 19-25, 2015.
To view the information on National Crime Victims' Rights Week Ceremony being held at the Livingston County Courthouse on April 20, 2015 please CLICK HERE.
---