Archive: May 2015
---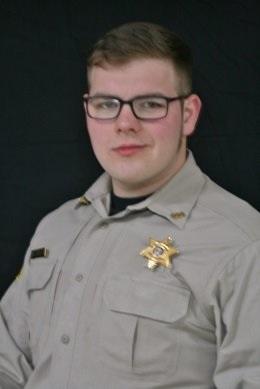 Deputy Nicholas Leadbetter
For 2 days last week, Deputy Nicholas Leadbetter attended the Remington Defense/ Bushmaster Patrol Rifle Armorer School, hosted by the Leewood Kansas Police Department. At that training Deputy Leadbetter was instructed on how to better service and maintain our patrol rifles. This course went in depth on how to construct and deconstruct a patrol rifle in various platforms.
Our patrol rifles are an investment and a tool that protects and enhances the safety of our community and officers. Deputy Leadbetter is now assigned the task of ensuring these firearms are running correctly and will continue to run correctly for years to come. Deputy Leadbetter will be able to repair and replace parts without shipping the firearms to a manufacturer, which is both expensive and time consuming.
---
Click HERE to view the Bishop Hogan Memorial School Eagles Nest report for May 15, 2015.
Thank you for supporting BHMS students and staff!!!
---
(photo courtesy Stuart Miles and freedigitalphotos.net)
On May 13, 2015 the Livingston County Sheriff's Office mailed 500 notices to the next prospective jury panel. By law the Circuit Clerk of the County (Brenda Wright) is obligated to obtain/prepare a list of the prospective jurors for each term. Then the sheriff is required to submit that notice to each person and we do this by U.S. Mail.
It might be a good day to buy a lottery ticket or donate some extra cash to your Church or charity.
---
CLICK HERE to view the Eagles Nest May 01, 2015 report for Bishop Hogan Memorial School.
---