Archive: February 2016
Click HERE to view the Bishop Hogan Memorial School EAGLES Nest report for 2-11-2016.
---
(photo courtesy Anankkml and freedigitalphotos.net)
Missouri Supreme Court: Amendment 5 doesn't give nonviolent felons gun rights
February 9, 2016 by Mike Lear
The state Supreme Court has ruled a 2014 constitutional amendment strengthening Missourians' rights to own firearms does not allow nonviolent felons to have guns.
The Missouri Supreme Court
Three men charged with being felons in possession of firearms had challenged those charges, arguing the passage by voters of Amendment 5 in 2014 negated state law against nonviolent felons owning guns. That amendment declared the right to keep and bear arms "unalienable" and subjected laws restricting gun rights to a higher legal standard of evaluation. Lower courts had ruled in favor of those individuals.
Attorneys for those individuals argued the language of Amendment 5, which excluded a, "convicted violent felon," meant only violent felons could not possess guns, and that courts would have to make a determination whether a felony was "violent."
The Supreme Court ruled 5-2 in both cases that the constitution does not bar the legislature from keeping violent felons from having guns. In one of the cases it additionally ruled that the constitution as it existed before Amendment 5 applies to cases of crimes committed before that amendment was adopted.
Both cases were sent back to the lower courts they came out of, so the cases against the three men charged with being felons in possession of firearms may continue.
---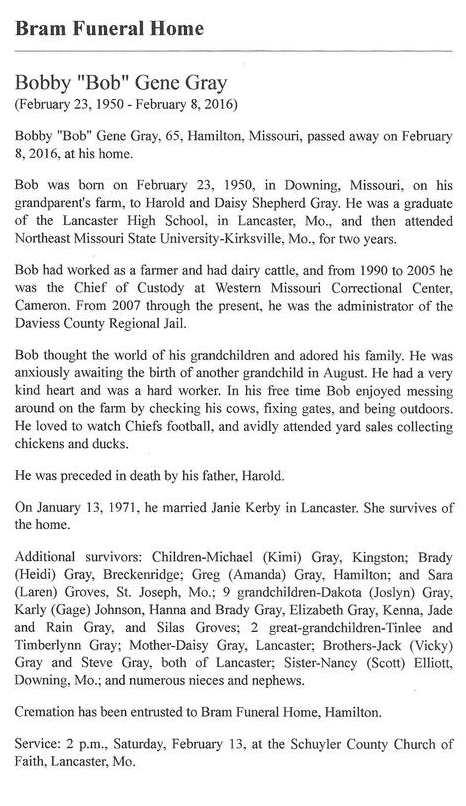 ---
To view the Bishop Hogan Eagles Nest report for February 05, 2016, please CLICK HERE.
---
---