Archive: January 2018
NOTICE TO BIDDERS
Notice is hereby given that bids will be accepted by the Livingston County Commission until 9:30 a.m. on Thursday, February 08, 2018 for a 2018 SUV Special Service/Police Package Vehicle. Bid requires vehicle either be 4-wheel drive and/or all-wheel drive with V-8 motor, factory wired for equipment installation and/or equipment provided and installed, and include additional optional features to add/delete with pricing. Vehicle is for use by the Livingston County Sheriff's Office as an emergency patrol vehicle.
For additional information please call Sheriff Steve Cox or Chief Deputy Michael Claypole at 660-646-0515. Sealed bids shall be delivered to the Livingston County Clerk, 700 Webster Street, Chillicothe, MO 64601 prior to February 08, 2018.
The Livingston County Commission reserves the right to accept the lowest or best bid, and the right to reject any and all bids.
BY ORDER OF THE LIVINGSTON COUNTY COMMISSION
Ed Douglas
Presiding Commissioner
---
Operation HELP Chili Supper on January 19, 2018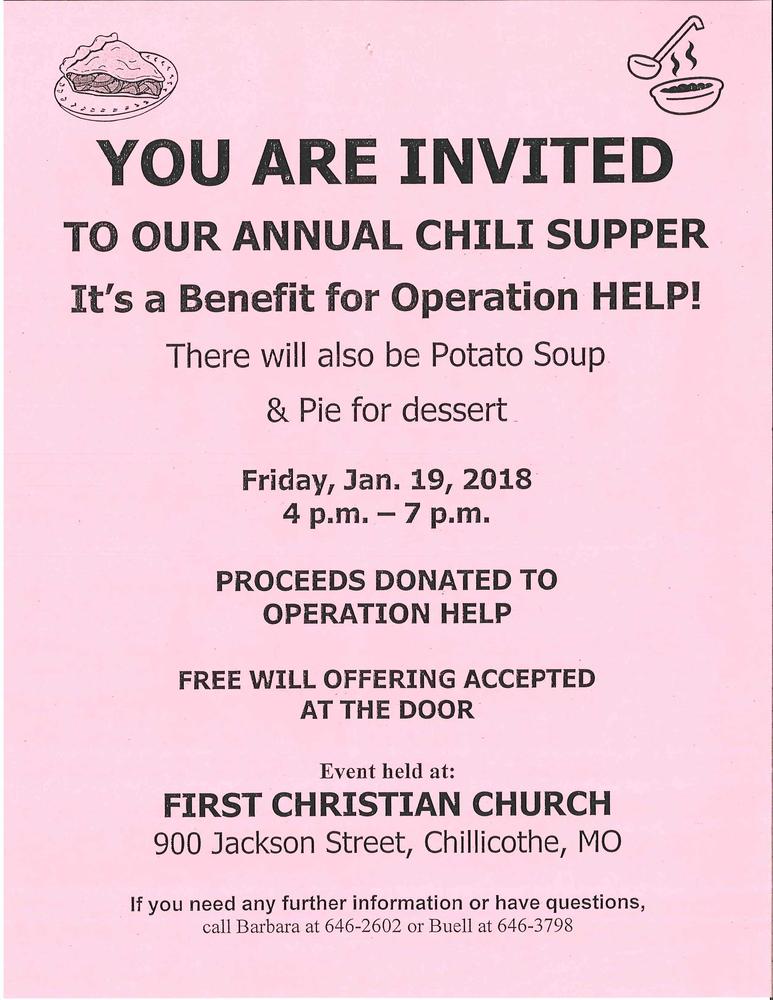 ---