Archive: January 2014
February 18, 2014, Livingston County Commisison approved bid to Woody's in Chillicothe. Thank you to all who submitted bids. SC
NOTICE TO BIDDERS
Notice is hereby given that bids will be accepted by the Livingston County Commission until 10:00 a.m. on February 13, 2014 for a 2014 4x4 ½ ton 4 door special service pickup for use by the Livingston County Sheriff's Office.
For additional details please call Steve Cox, Sheriff at 660-646-0515. Sealed bids may be delivered to the Livingston County Clerk, 700 Webster Street, Chillicothe, MO 64601.
The Livingston County Commission reserves the right to accept the lowest or best bid, and the right to reject any and all bids.
BY ORDER OF THE LIVINGSTON COUNTY COMMISSION
Eva Danner-Horton
Presiding Commissioner
Bid specifications for a Special Service Vehicle for the Livingston County Sheriff's Office are not limited to the following:
a. 2014 ½ ton 4 wheel drive Crew Cab-4 door Special Service Pickup

b. 5.7 Liter Motor

c. Automatic Transmission

d. Power windows and locks

e. Carpeted flooring

f. 17" wheels and On/Off Road Tires.

g. Heavy duty Engine Oil and Transmission Fluid Cooler

h. Remote Start and Security Group

i. Protection Group

j. Heated Exterior Mirrors and Rear Window Defrost

k. Full size spare tire

l. 32 gallon or larger fuel tank

m. Anti-Spin Rear Differential

n. Remote Start and Protection Group

o. Bright Silver Metallic for exterior color

p. Black and Diesel Grey interior coloring.

q. At least cloth front seats

r. Anti-spin differential rear axle
---
Bishop Hogan Memorial School Eagles Nest publication for January 10, 2014, click HERE.
---
(photo courtesy Grant Cochrane and freedigitalphotos.net)
When: February 28, 2014 @ 6:30 p.m.
Where: Chillicothe Country Club
Cost: $50.00 buy-in
Purpose: Money raised will support the Jim Lightner Scholarship Fund.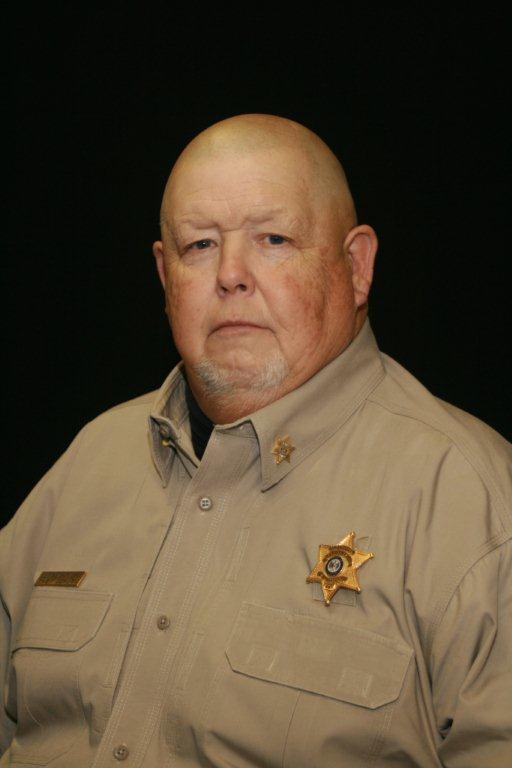 Jim was a very honest, fun and caring family man, and a highly respected member of this community and numerous law enforcement agencies. Please join us in an evening of fun and celebration to raise money for this outstanding cause.
The Jim Lightner Memorial Scholarship fund is managed by a local bank and committee members consisting of family, friends, and law enforcement officials.
---
Full Time Assistant Office Manager Position
Livingston County Sheriff's Office is seeking applications for a person to fill this position at 901 Webster Street, Chillicothe, MO.
Position requires applicants be no less than 21 years of age, able to be bonded, obtain Notary, be honest, dependable, multi-task, drug free, trustworthy with confidential information, handle many office tasks and assist other law enforcement officers in a team work approach for the sheriff's office.
Pay and Benefits include $9.65 per hour, county provided LAGERS retirement and 2% pay toward CERF, sick leave, vacation pay, 13 holidays off, county provided life insurance, county health insurance with employee co-pay, and opportunity to purchase your own supplemental insurance options.
Applications may be obtained from Sheriff Steve Cox or at the Livingston County Sheriff's Office, 901 Webster Street, Chillicothe, MO 64601. Application deadline is Wednesday, January 22, 2014 at 3:00 p.m. Position will be filled February 01, 2014 and schedule is 40 hours per week 8-4 Monday through Friday.
---
I will be conducting a Conceal & Carry Class on January 25th (Saturday) in the CHILLICOTHE area. This is the required training one needs to obtain their Conceal & Carry Endorsement for the State of Missouri. If interested and for details, call (660) 973-1272.
Place: First Baptist Church-Chillicothe (1601 Bryan Street)
Cost: $100 per person (includes use of pistols & ammunition...however, you can bring your own pistol(s) but must also bring 40 rounds of ammunition per pistol per person).
***Dress for the weather as we completed the classroom portion of the training, we will be outside shooting/qualifying & we cannot control what mother-nature throws at us!
Timothy D. Munday
1323 Webster Street
Chillicothe, MO 64601-2024
Tel: (660) 973-1272
Email:
tdmunday@gmail.com
(If you schedule a CCW class in Livingston County, Missouri then please notify me of the information you would like posted on our blog and I will post it when time permits. You must adhere to the Missouri CCW Training laws. Thanks, Steve Cox)
---