Kudos to BAM Organizers and Supporters!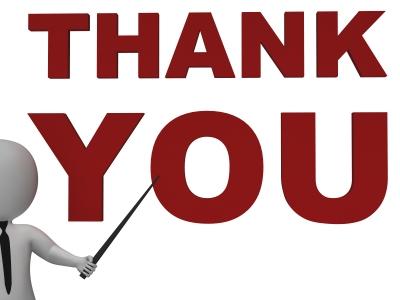 (photo courtesy Stuart Miles and freedigitalphotos.net)
A big Thank You to Amy Supple, Doug Long, Chillicothe Area Chamber of Commerce, Chief Darrell Wright, Bam Volunteers, the ambulance staff, Wheeling Fire, Dawn First Responders, Chula Fire First Responders, Chillicothe Parks and Chillicothe Street Departments, MoDOT, and the police, troopers, dispatchers, and deputies, and everyone else who worked the 2-day BAM Event.
This event brought hundreds of people through our area. I/we heard many positive comments from participants, supporters, organizers, businesses, and citizens. I saw quite a few of the participants enjoying Chillicothe and taking photos of the murals.
There was a great deal of responsibility and organization which took place for months and weeks ahead of BAM. Those involved did an excellent job.
---