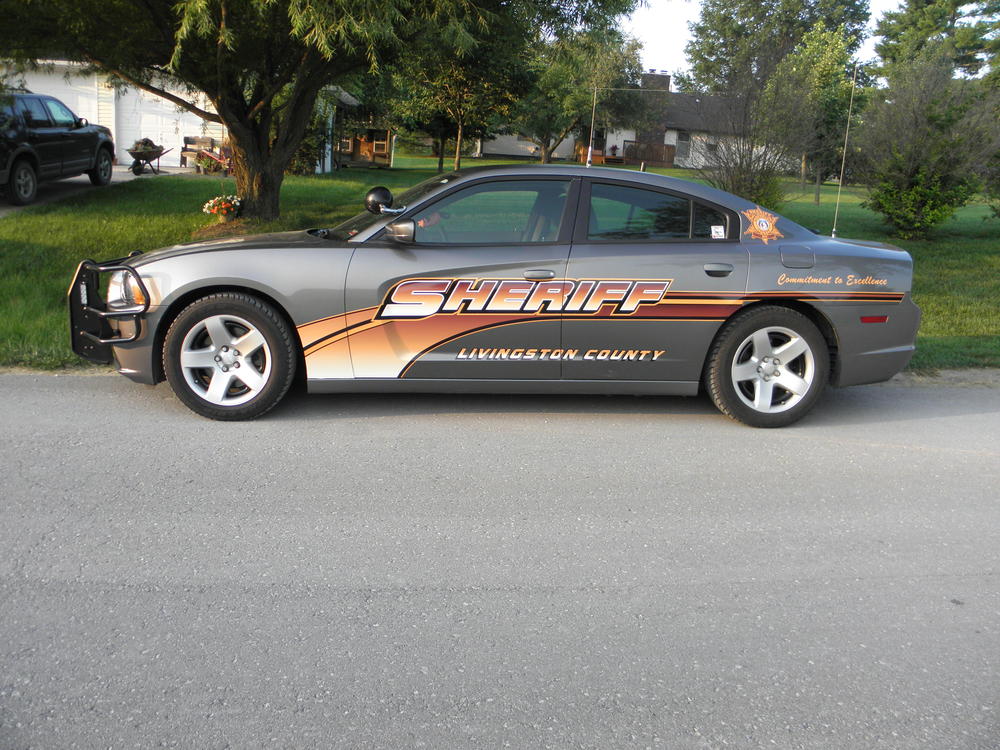 These are pictures of the most recent patrol car we added to the Livingston County Sheriff's Office Road Patrol. This is a 2012 Dodge Charger Police Package which was purchased in March 2014 and put into service in May 2014 after being properly equipped.
The used vehicle was bought from the Missouri State Highway Patrol and had approximately 55,000 miles at the time of purchase. We have added the necessary equipment and assigned this patrol vehicle to Deputy Chris Mueller as the primary driver.
The LCSO road patrol are assigned vehicles as we are a small organization and depend on all our road patrol when a serious emergency occurs which provides for a much timelier and effective response to any situation.
The LCSO had a demonstrated need for the newer patrol vehicle due to excessive mileage and mechanical issues.
The used MSHP Patrol Car cost approximately $15,750 but $8,999 of that cost was covered by a Local Law Enforcement Block Grant we had received.
---