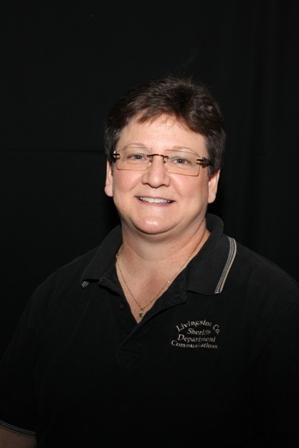 Sindy Thomas Dena Davis
THANK YOU FOR ALL YOU DO!!!
We truly appreciate the hard work and dedication shown by Sindy Thomas and Dena Davis at the Livingston County Sheriffs' Office. These ladies work very hard each day and help us serve this county!
---
NOTICE TO BIDDERS
Notice is hereby given that bids will be accepted by the Livingston County Commission until 9:30 a.m. on Thursday, February 08, 2018 for a 2018 SUV Special Service/Police Package Vehicle. Bid requires vehicle either be 4-wheel drive and/or all-wheel drive with V-8 motor, factory wired for equipment installation and/or equipment provided and installed, and include additional optional features to add/delete with pricing. Vehicle is for use by the Livingston County Sheriff's Office as an emergency patrol vehicle.
For additional information please call Sheriff Steve Cox or Chief Deputy Michael Claypole at 660-646-0515. Sealed bids shall be delivered to the Livingston County Clerk, 700 Webster Street, Chillicothe, MO 64601 prior to February 08, 2018.
The Livingston County Commission reserves the right to accept the lowest or best bid, and the right to reject any and all bids.
BY ORDER OF THE LIVINGSTON COUNTY COMMISSION
Ed Douglas
Presiding Commissioner
---
(photo courtesy Stuart Miles and freedigitalphotos.net)
On behalf of the men and women of the Livingston County Sheriff's Office we want to send a Happy Father's Day wish to every Dad, Grand Dad, Step Dad, and Foster Dad. We see and appreciate the hard work and dedication you have for your children and families. We understand the hard work and sacrifice you make for your family. We also know it is all truly appreciated by many.
Be safe and enjoy your day!
Sheriff Steve Cox
---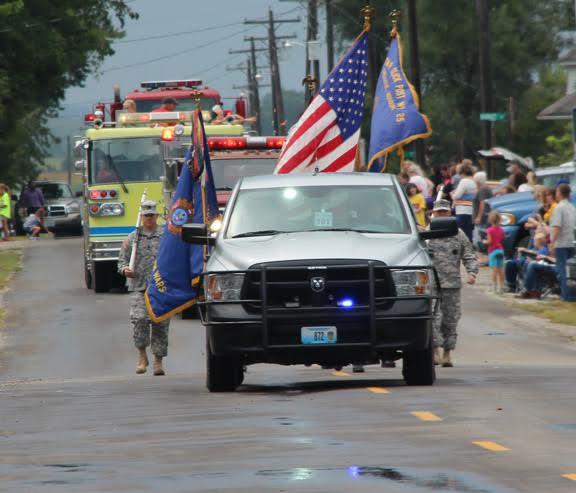 It was an honor to again lead the Wheeling Labor Day Parade this year.
Thanks to everyone involved in organizing the parade and other Labor Day activities in Wheeling. Very nice people and great job.
Steve Cox
---
Sheriff Steve Cox recently attended training at the Missouri Sheriffs' Association 70th Summer Conference. All of the 114 elected Missouri Sheriffs were in attendance at the conference.
Outstanding training was provided by the MSA which included programs on Sovereign Citizens, Street Smart Force-Reducing Violent Encounters, Sex Offender Compliance, ISIL and Homegrown Violent Extremists, School Bus Tragedy in Alabama, School Bus Safety, Budgets, Financial Crimes Investigations, Missouri Sunshine Law, Police Communications & Interoperability, Juvenile Justice and Procedures, and Charge Code/LIVE Scan Updates.
Sheriff Cox was appointed to the Missouri Sheriffs Association Training Committee Sheriff Cox was also placed on the Missouri Victims Assistance Network (MOVANS) committee.
North Central Missouri and 3rd class Counties are well represented with the Missouri Sheriffs' Association. Congrats to Grundy County Sheriff Rodney Herring who was sworn in as the MSA 2015 President and to Caldwell County Sheriff Jerry Galloway on being elected to the MSA Executive Board and sworn in as Sergeant-At-Arms.
---
March 8-11, 2015 Sheriff Cox attended the Missouri Sheriffs' Association Spring Conference. Missouri Sheriffs were provided information on various issues and received training in the areas of Racial Profiling, Safe Driving, Records Retention-Storage-Destruction, Leadership, Community Policing and Crisis Communication.
Missouri law requires all elected Sheriffs to attend a minimum of 20 hours training each year from the Missouri Sheriffs' Association.
---
The Sheriff's Office lost two friends this week with the passing of Barb Bailey and Reva Carr. They were both wonderful people and strong supporters of law enforcement. We ask that you share in our thoughts and prayers for the family, friends and loved ones.
Thank you,
Steve Coox
---
Full Time Assistant Office Manager Position
Livingston County Sheriff's Office is seeking applications for a person to fill this position at 901 Webster Street, Chillicothe, MO.
Position requires applicants be no less than 21 years of age, able to be bonded, obtain Notary, be honest, dependable, multi-task, drug free, trustworthy with confidential information, handle many office tasks and assist other law enforcement officers in a team work approach for the sheriff's office.
Pay and Benefits include $9.65 per hour, county provided LAGERS retirement and 2% pay toward CERF, sick leave, vacation pay, 13 holidays off, county provided life insurance, county health insurance with employee co-pay, and opportunity to purchase your own supplemental insurance options.
Applications may be obtained from Sheriff Steve Cox or at the Livingston County Sheriff's Office, 901 Webster Street, Chillicothe, MO 64601. Application deadline is Wednesday, January 22, 2014 at 3:00 p.m. Position will be filled February 01, 2014 and schedule is 40 hours per week 8-4 Monday through Friday.
---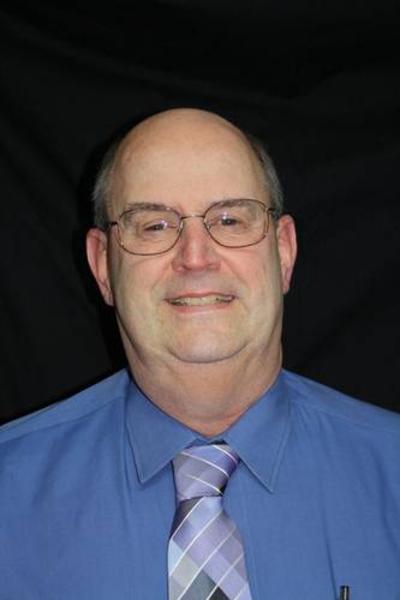 Reserve Deputy Jim Fox
Jim was born and raised in Edina, Missouri and graduated from the Know County High School. Jim is a U.S. Navy Vietnam veteran from 1970-1972. He served aboard the aircraft carrier USS Coral Sea CVA-43 in the Aviation Ordnance division.
In August 1973 he married Linda and she is now a retired teacher after serving 38 years in that profession. They have one son, Adam, now living in Columbia, Missouri and a graduate from MU.
Jim retired from the Missouri State Highway Patrol after 26 years of service and is now a deputy sheriff and bailiff for the Livingston County Sheriff's Office. His hobbies include fishing and flower gardening.
Jim has previously worked as Reserve Deputy/Bailiff with the LCSO in the past and retired December 31, 2012. Jim rejoined our team in the same capacity on November 04, 2013 and will work occasionally to assist the LCSO.
---
Grace Episcopal Church is having a spaghetti supper on Thursday, November 21, 2013 from 5:30-7:30 p.m. there will be raffles and other activities for the kids. All proceeds benefit the Safe Haven Center for local Victims of Domestic Violence. Please join us for an awesome meal and great cause.
To view more information click on the Safe Haven Center.
---